Elegant, Exact and Enjoyable.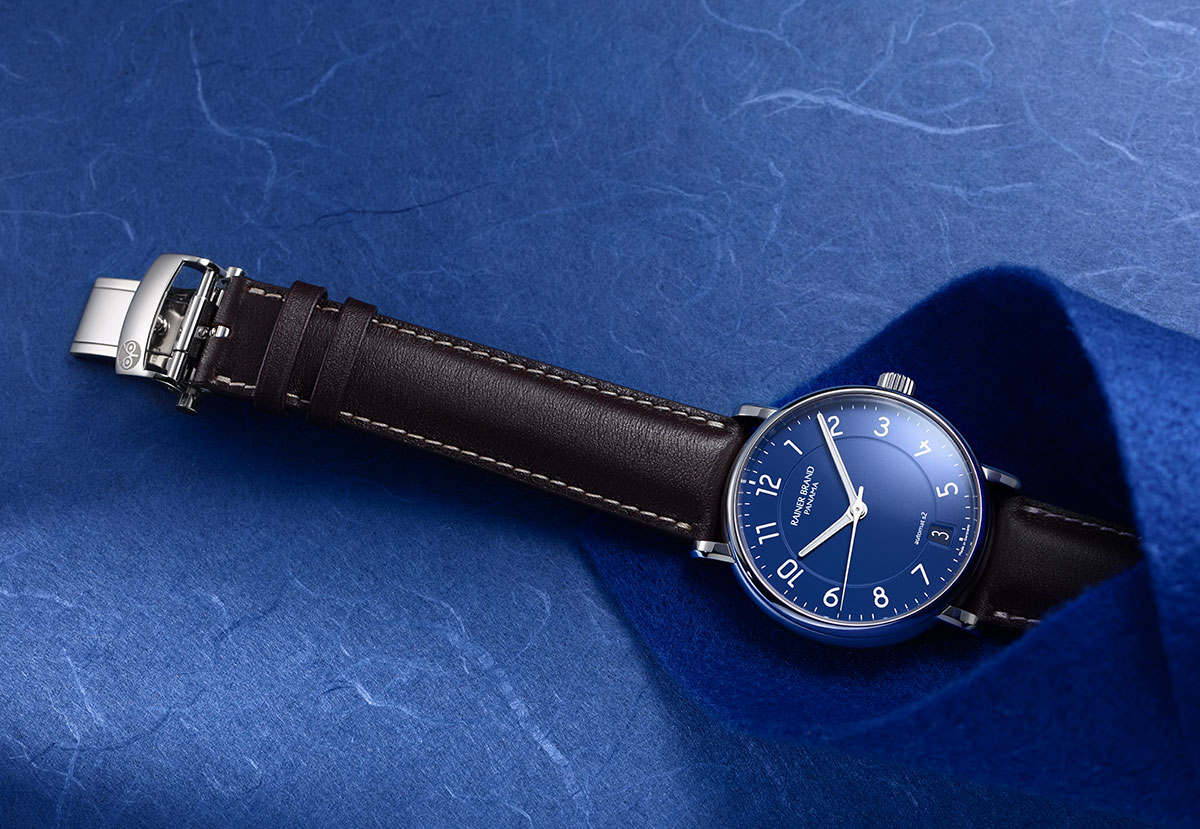 Have you noticed how the significance of the analog increases as digitalization expands? All the hype about retro, vintage and shabby chic seems to provide plenty of evidence of that.


After this brief reflection, we at the RAINER BRAND atelier are ready to look ahead in full appreciation of how a symbiosis of modern technology and crafts¬manship enables us to create and offer you products that are contemporary, durable and distinctive.
"A mechanical watch is more than just a valued timepiece. It is an expression of your personality and the zeitgeist. It is creativity and craftsmanship. And it ticks to the heartbeat of culture."
Brand new: A special color for 2019
Model RB 18 Sky, Panama automat s2
Most people immediately associate the color blue with clear daytime skies and the deep seas. Even from space, our Earth appears as the blue planet. We also associate blue with many positive emotions. Not only does it have a calming and relaxing effect, but also, according to color theory, conveys a sense of peace, harmony and satisfaction. What's more, it doesn't take a bolt of blue lightning to see how this color also promotes objectivity, communication and thought.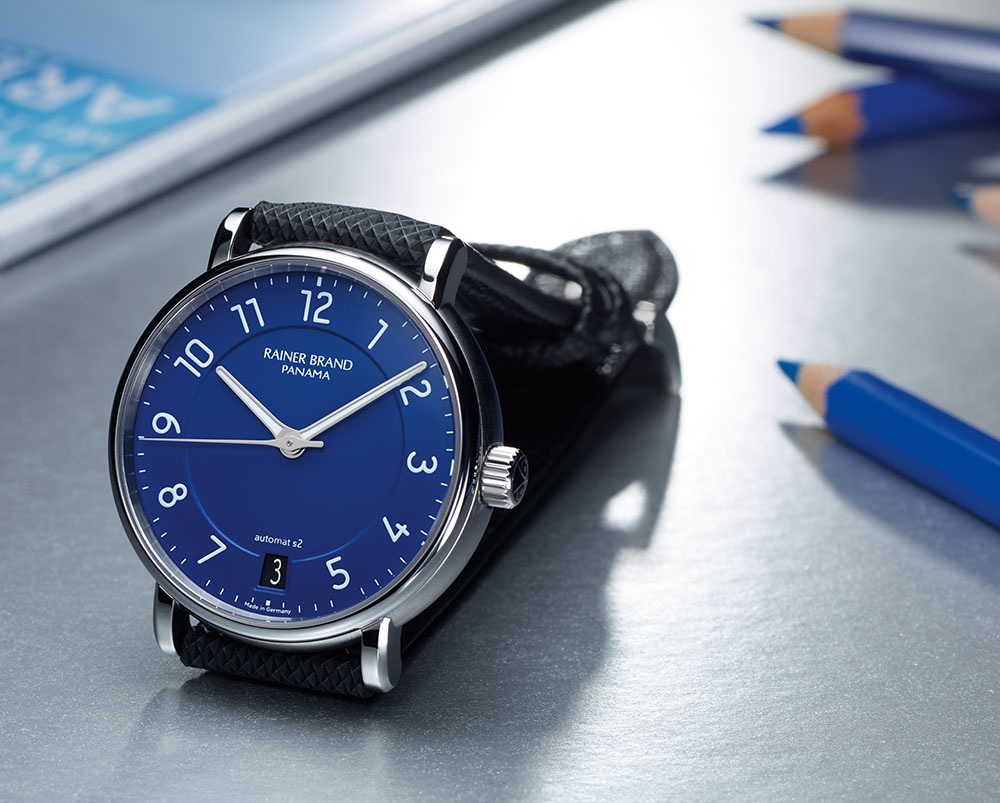 As wonderful as all these reasons are for striding into the future with a blue timepiece, the most important aspect may well be that this watch is simply beautiful.


RB 18 Sky, calfskin or high-tech strap, list price €3,300


Automatic watch, Ø 40 mm, H 11 mm, domed sapphire crystal front and back, polished stainless steel case with satin-finished midsection, skeletonized steel hour and minute hands inlaid with luminous material, distinctly printed numerals treated with luminous material, optimal readability, water resistant to 10 bar.


Wishing you a wonderful summer with hours spent under bright blue skies,

P.S. How about having us check your watch's water resistance before your next beach vacation? This kind of annual check-up is quickly done and can help keep your treasured companion in time high and dry.
Newsletter
Would you like to receive news and information about our company and its products about four times a year? If you have not already subscribed to our newsletter, you can do so here.


Be the first to get all the news along with information about events and special offers
Your privacy is important to us. You can review our Privacy Policy here:
Click here if you no longer wish to receive our newsletter: Unsubscribe.
Rainer Brand, Friedenstraße 9, D-63872 Heimbuchenthal, Germany