Elegant, Exact and Enjoyable.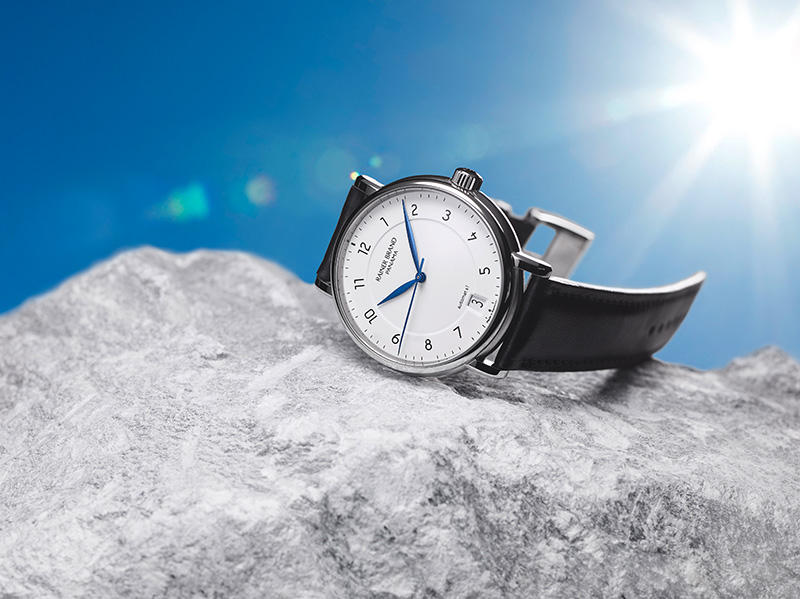 Rainer Brand has been making mechanical timepieces in the highest tradition of fine handwork since 1992. Classically inspired and topically interpreted, his works are absolute aesthetics of timeless value.
Interview in Sternstunden magazine
This past autumn the editors of the Mercedes magazine Sternstunden paid us a visit to gather insights into our work. We are delighted to share their interview with you
February the 14th is Valentine's Day:
Stay a while. You are just so beautiful.
A watch is always a timeless gift, even as it marks the hours, minutes and seconds. Recipients will reap pleasure and earn recognition, while wearing this personal treasure next to their skin. The watch not only shows the time, it is at the same time an ornament and expression of good taste. Every glance in its direction reminds us of that special someone from whom we received it
Precision mechanical movement with automatic winding system, various leather straps to choose from, Ø 36 mm, H 10.5 mm
Watchful care for your timepiece
We are passionate about ensuring your watch functions flawlessly at all times and that its appearance will delight you well into the future – whether it is minor maintenance, checking or restoring the water resistance, installing a new leather strap, or just polishing the case. In addition, after several years when it is time for a complete overhaul, our master team with their steady hands and keen senses will inspect the mechanical parts, disassemble the drive mechanism and completely reassemble the movement. Please contact us with whatever concerns or questions you may have so that your valued companion in time will be a source of pleasure for many years to come: www.rainerbrand.de/en/service-en/overhauls/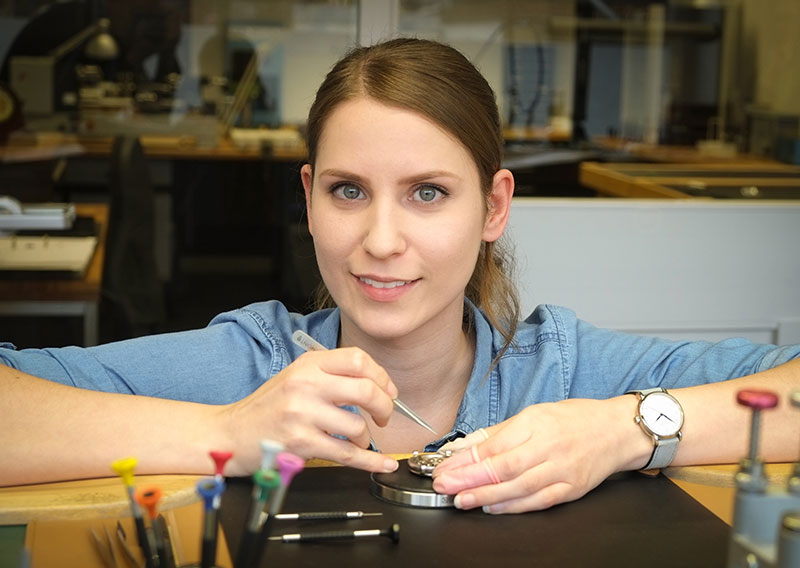 Nadja Wenzl, master watchmaker: "Your watch is in good hands with me and I'm always happy to share my expertise with you."
Cast your vote for the 2019 watch of the year
Once again, the Heel Verlag publishing company's ArmbandUhren magazine invites you to make your choice and cast your ballots. Our RB 18 Panama automat s2 timepiece is listed as contestant number 43 in the "Classic Watches" category.
Don't miss out! Voting is only open until 12 February 2019.
Newsletter
Would you like to receive news and information about our company and its products about four times a year? If you have not already subscribed to our newsletter, you can do so here.


Be the first to get all the news along with information about events and special offers
Click here if you no longer wish to receive our newsletter: Unsubscribe.
Rainer Brand, Friedenstraße 9, D-63872 Heimbuchenthal, Germany